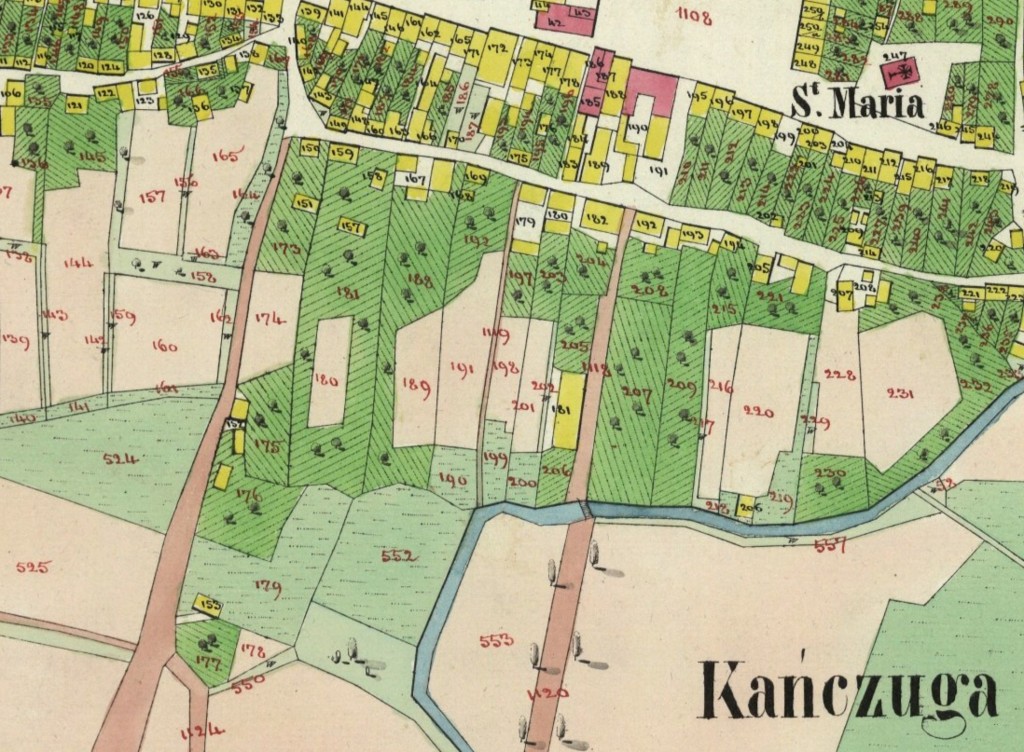 After several years of effort in the Polish archives, funded by donors from the Kańczuga mailing list, I'm happy to announce that we now have a cadastral map of Kańczuga. The map is from 1849 and corresponds directly to a database of house and land owners that is also now indexed and online in on the Gesher Galicia web site.
The map is online here:
http://maps.geshergalicia.org/cadastral/kanczuga-1849/
and the house and land owner database is searchable here:
http://search.geshergalicia.org
If you want, you can scroll down on the left side, and under 'Record Sources' you select:
Kańczuga Homeowners List (1849)
That will show you the 255 records in that database, with 40 records shown at a time. Otherwise you can search in the full database, then select the above source to filter it so only the results from that database is shown (there is no way to directly search just that database).
The database includes the house numbers, and correspond to the house numbers on the map. The original data source, a ledger, has land plot numbers as well, but is not in the database online (yet). Donors to the Kańczuga research project can receive the original scans of the ledger. If you're a donor and want the original scans, or want to donate to the project, please send me a message via the contact page.